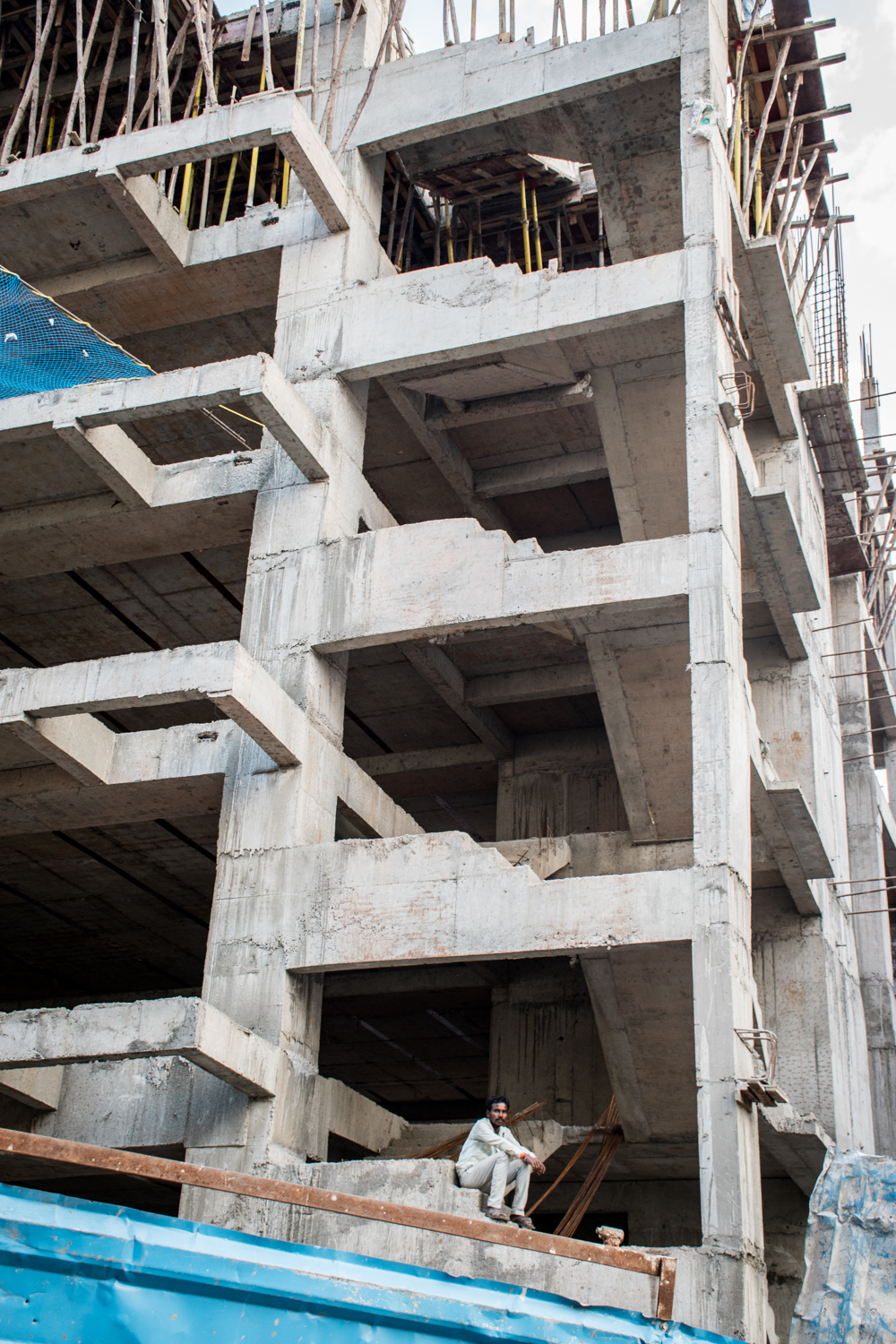 Transiting the Liminal Space
India is known to be one of the fastest developing countries in the world. In 2013, India's population reached a staggering 1.2 billion and despite massive economic growth, a large share of the population continues to have limited access to basic needs. In efforts to achieve higher incomes, increasing numbers of Indians are moving to the cities, however when met with fierce competition for jobs and land, many end up living in urban slums. Despite rapid urbanization, two thirds of the population still live in villages and roughly one half of all Indian's rely on agriculture to survive. In the face of incoming foreign investment and the spread of commercialism, India remains committed to maintaining its cultural identity and the majority (over 80%) of the population continues to be devoted to the Hindu faith.

India, in such a state of transition, appears to be a land of contrasts. Extreme wealth and excess is met with extreme poverty and scarcity. Over one billion people occupy just 2.5% of the world's land mass and subsequently, urban areas are densely crowded. While such overcrowding has fuelled large-scale health and environmental problems, many rural areas of India ironically appear untouched. Urban chaos is met with rural tranquility. The rise of the tech industry and injection of western culture has failed to shake India's Hindu roots. Fast-paced daily business is met with slow-paced daily rituals. India remains one of the few countries where tradition and modernity are visible within the same boundaries. By contrasting the extreme outcomes of development that have occurred within the space between India's borders, Transiting the Liminal Space begins to capture the space between two points in time to emphasize the disruptive and fluid nature of a country's growth.